Welcome to the PJ Masks Wiki
You are on the home page of the PJ Masks Wiki, a wiki for the Canadian-animated Disney Junior series PJ Masks, which premiered on September 18, 2015! The show focuses on three kids who have super-powered pajamas to help them save the night (and day) from being ruined by villains such as Romeo and Luna Girl. The show also teaches morals on how to be a better person!
This wiki (which was founded by Gamekirby on September 19, 2015) features all kinds of information about PJ Masks characters, episodes, vehicles, locations and more! To begin, click on any link on this page or "Random Page" in the navigation bar to get a surprise!
Please look at our guidelines before editing or commenting.
---
Featured Character (October 2016)
Owlette (real name: Amaya) is one third of the PJ Masks. She is the only female member of the team, and is the only team member capable of flight. Her vehicular method of travel is the Owl Glider.

Amaya can be somewhat impatient at times and tends to have a bit of an ego when something lucky happens to her, such as the time she got a lucky basketball shot in "Owlette the Winner". She can also be a bit selfish at times. Despite this, she is very sweet and cares for Connor and Greg and their safety. She's also helpful, friendly, smart and funny. As Owlette, she is very quick with her abilities. Like her fellow teammates, childlike immaturity tends to overtake her mindset on the mission leading to issues (such as becoming too focused on her tablet in "Supersonic Owlette" and refusing to forgive Catboy for an earlier mistake in "Owlette's Terrible Pterodactyl Trouble"), but this is always realized and corrected leading to the mission being done properly, and the villain's plans foiled.

Amaya has pale skin with long brown hair and brown eyes covered by brown eyeglasses. She wears a red dress with white trim and pink shoulder covers. She wears a pair of short red leggings under the dress and also has pink shoes. During the nighttime, she wears a pair of red one-piece "onesie" pajamas with pink-colored arms, pink trim, and a pink owl symbol signifying her PJ Masks status. Her pajamas, despite being a "onesie", do not have attached feet so she wears a pair of pink slippers. As Owlette, her costume consists of a red one-piece outfit with a mask resembling a bird's head. Her costume has a pink cape on the back resembling a bird's feathers.
(Read more here...)


---
Vote for the next featured character on the poll to the right!
Facebook Fan Group
We now have a PJ Masks Facebook fan group for older fans! Click here to join!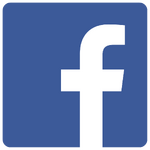 This wiki is a fan-oriented website for archival and educational purposes only. PJ Masks belongs to Entertainment One, Frog Box, TeamTO & Disney.
Latest promo/clip
Wiki & Series News
(10/4/2016): Today, Wikia renamed itself as Fandom. Our wiki's name and layout will remain the same.
(9/10/2016): The PJ Masks Wiki is undergoing some appearance changes.
(9/1/2016): This month, PJ Masks celebrates one year on the air in the United States! Our wiki is also holding its one year anniversary on September 19.
(8/26/2016): Beginning on August 27, 2016, the PJ Masks Wiki will be featured on the Wikia Spotlight at the bottom of every Wikia page!
(8/16/2016): Voice recordings for Season 2 are underway.
Polls
To vote on more polls, click here.
Which main character is your favorite?
Which villain is your favorite?
Who should be the featured character for November 2016?