Welcome to the PJ Masks Wiki
You are on the home page of the PJ Masks Wiki, a wiki for the Canadian-animated Disney Junior series PJ Masks, which premiered on September 18, 2015! The show focuses on three kids who have super-powered pajamas to help them save the night (and day) from being ruined by villains such as Romeo and Luna Girl. The show also teaches morals on how to be a better person!
This wiki (which was founded by Gamekirby on September 19, 2015) features all kinds of information about PJ Masks characters, episodes, vehicles, locations and more! To begin, click on any link on this page or "Random Page" in the navigation bar to get a surprise!
Please look at our guidelines before editing or commenting.
---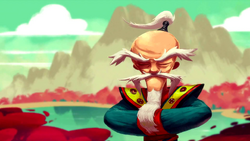 Comic book & television star (in-universe)
Master Fang is the protagonist of his own comic book and television series. He is largely looked up to by Connor and Greg, but Amaya doesn't seem to care about him much. He is known for his signature sword which was stolen by Night Ninja in "Catboy and Master Fang's Sword".

Master Fang has pale skin with a white ponytail, long white eyebrows, and a sharp white beard with a long goatee. He wears a teal imperial coat with red trim and yellow around his neck.

(Read more here...)


---
When the teacher gets his spot on the featured characters section in June 2017, every character from PJ Masks will have had a month on our featured characters section. As new characters are expected to debut in Season 2, the featured character voting poll will be temporarily put on hold until Season 2 premieres. We apologize for the inconvenience!
Facebook Fan Group
We now have a PJ Masks Facebook fan group for older fans! Click here to join!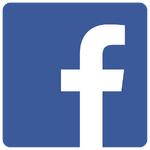 This wiki is a fan-oriented website for archival and educational purposes only. PJ Masks belongs to Entertainment One, Frog Box, TeamTO & Disney.
Next Episode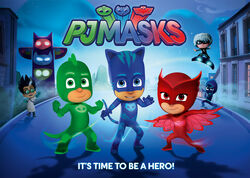 "TBA/TBA" will premiere on:
TBA
Synopsis:
"TBA": TBA.
"TBA": TBA.
(Read more...)

---
More Upcoming Episode Air Dates...

Latest promo/clip
Wiki & Series News
(1/1/2017): Happy New Year from the PJ Masks Wiki!
(10/4/2016): Today, Wikia renamed itself as Fandom. Our wiki's name and layout will remain the same.
(9/10/2016): The PJ Masks Wiki is undergoing some appearance changes.
(9/1/2016): This month, PJ Masks celebrates one year on the air in the United States! Our wiki is also holding its one year anniversary on September 19.
(8/26/2016): Beginning on August 27, 2016, the PJ Masks Wiki will be featured on the Wikia Spotlight at the bottom of every Wikia page!
(8/16/2016): Voice recordings for Season 2 are underway.
Polls
To vote on more polls, click here.
Which main character is your favorite?
Which villain is your favorite?
Which upcoming villains are you most excited about?
Ad blocker interference detected!
Wikia is a free-to-use site that makes money from advertising. We have a modified experience for viewers using ad blockers

Wikia is not accessible if you've made further modifications. Remove the custom ad blocker rule(s) and the page will load as expected.